Vocations Portal of the Province of the Immaculate Conception
"This is the meaning of the call to the consecrated life: it is an initiative coming wholly from the Father (cf. Jn 15:16), who asks those whom he has chosen to respond with complete and exclusive devotion."
"The person called senses the need to respond by unconditionally dedicating his or her life to God, consecrating to him all things present and future, and placing them in his hands … complete … as being comparable to a genuine holocaust."
"Those who … feel in their heart the desire to embrace this state of perfection and of holiness may believe, without any doubt, that this desire comes from heaven, for it is too generous and is well above natural sentiments."
"He continually calls new disciples to himself, both men and women, to communicate to them, by an outpouring of the Spirit (cf. Rom 5:5), the divine agape, his way of loving, and to urge them thus to serve others in the humble gift of themselves, far from all self-interest."
"The religious vocation is the greatest benefit that God was able to give us after the benefit of creation and redemption."
"We should not want to know anything except Jesus Christ and him crucified (1 Cor 2:2)."
IVE Directory of Spirituality, 140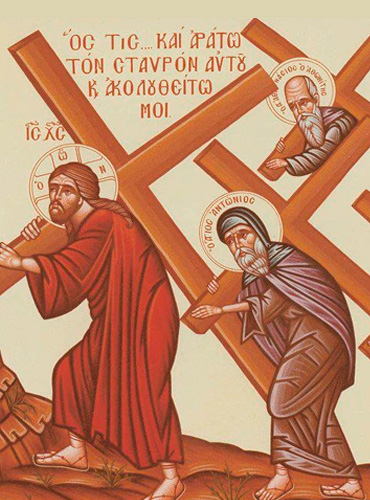 When I am lifted up on high
Just as everything in the solar system revolves around the sun, everything in the order of grace revolves around the grace of the Cross of Christ, the Sun of Justice. There is nothing in the world greater that Jesus Christ, and nothing in Jesus Christ is greater than His cross. – In it, God has blessed us with every spiritual blessing in the heavens (Eph 1:3). – In it, God chose us in him,
INSTITUTE OF THE INCARNATE WORD
Do you have a vocation to the priesthood?
For men who are discerning a vocation to the priesthood and religious life, here they will find information about the essential characteristics of an IVE priest, the four pillars of the formation process, the novitiate, the seminary, and how to contact our vocation's director.
A priest of the Institute of the Incarnate Word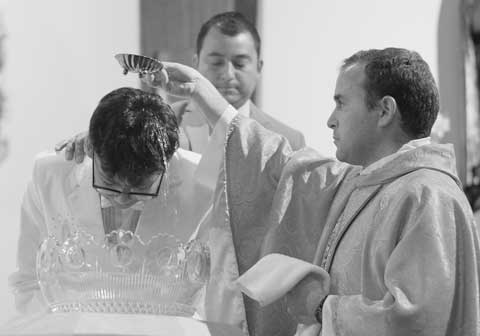 Doing so he fulfills the specific charism of our Religious Family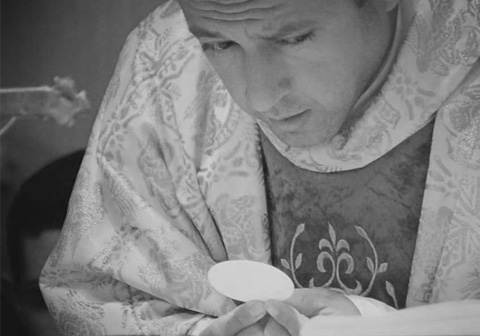 Dignifies the Sacred Liturgy
His devotion manifests the Institute's marked devotion to the Eucharist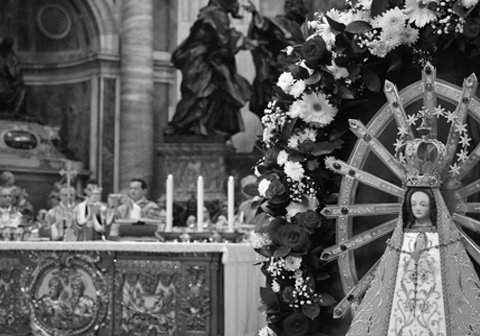 Doing all things through Mary, with Mary, in Mary & for Mary
These are only three of the 14 essential characteristics that constitute the identity of a priest of our Institute. ​To learn more about these and the other 10 characteristics please click on the button below.

Make God's glory resound; echo his praises from coast to coast
(Isa 42:12)
Get to know us around the world, subscribe to our newsletter!
Weekly Reflections from the seminarians of the Incarnate Word
Is the devil a simbolic Figure
Episode 48
The Blessedness of Faith
Episode 47
"I Do Not Condemn You"
Episode 46
The Prodigal Son
Episode 45
On Liberation Theology
Episode 44
The Works of Mercy
Episode 43
Please consider making a donation to help continue funding the formation and education of our current seminarians and future priests of the Church.
Any amount will help us and all that is offered through your generous support will certainly be rewarded by God., for He can never be outdone in generosity. You can be assured of our prayers for you as well.
*All online donations are processed through PayPal.
We're here to answer any questions.